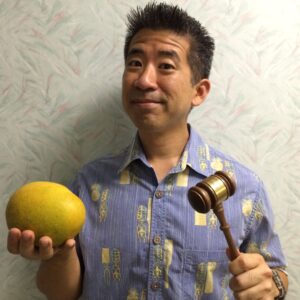 Aloha and welcome to the Hawaii Dietetic Association (HDA) website! HDA is an affiliate of the Academy of Nutrition and Dietetics, the largest organization of food and nutrition professionals in the world.
Our Mission: Engaging and empowering HDA members as Hawai'i's food and nutrition leaders.
Our Vision: Optimizing the health and well-being of the people of Hawai'i, including Guam, American Samoa, and Saipan, through food and nutrition.
The focus of our association this year is continuing education and networking opportunities for our members. We will achieve these through our Annual Spring Conference in 2016 (date to be announced) as well as smaller workshops and events throughout the year.  We will continue to engage with students at the university level by providing them with leadership opportunities within the HDA, and offering them volunteer and networking events with working dietitians.
I am honored to serve as HDA President during these exciting times when dietitians are on the forefront of a movement to improve the health of the people within our local community and nationwide.  If you are an HDA member and would like to become more involved in our group, you are welcome to join any of our board or committee meetings.  Dates and locations are listed on this website.  If you have any questions or concerns, please feel free to contact me.
Mahalo,
Justin Miyashiro, RDN, LD, CDE
HDA President, 2015-2016
Phone: (808) 386-6826