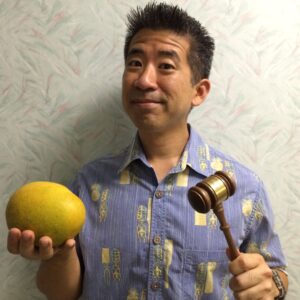 Aloha members and Happy 2016!
When the HDA Board decided to change the name of our organization from the Hawai'i Dietetic Association to the Hawai'i Academy of Nutrition and Dietetics in June 2015, we knew that a new logo would be needed.  I would like to thank Andrea and the Website Committee for coordinating the competition for a new design.
We received great logos from many talented artists which made the decision a tough one.  I'd like to congratulate our winning designer, Ryan Artuyo. His design embraces some elements of our old design to acknowledge the past and to convey to the public and our members that although our name is changing, our mission and values remain the same.
We are proudly displaying our new logo on our website and at future events.
Mahalo,
Justin Miyashiro, RDN, LD, CDE
President, HAND 2015-2016
We encourage and welcome all members to our Board meetings. Click here for dates and times.