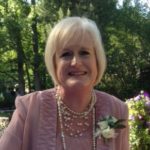 Aloha members,
Your Board has been very busy!  It is my pleasure to update you on the latest highlights.
Ruby Hayasaka and the Public Policy Committee will be offering a Public Policy Seminar on October 21 at 10:00 am at Castle Medical Center.   We are working on getting some exciting speakers and hope to offer an opportunity for 4 CEUs.   Check the HAND website for more details in the near future.
As the Academy of Nutrition and Dietetics (AND) embarks on its 100th anniversary in 2017, the organization looks to its Second Century to chart a new vision for the future.  AND is looking to engage the affiliates as part of the Second Century initiative throughout this 2 year process.  A first step in the engagement plan is the appointment of a Second Century Liaison. Click here for Position Description. This position is primarily the point person for receiving communication and resources from AND which are then shared with our members.  Anyone interested in volunteering for this position, please contact me at nenaleeh@gmail.com.
Our committees are gearing up for the new fiscal year by establishing meeting locations, dates and times.  The meeting information is available in the new Members-only area (see next paragraph).  Please feel free to attend any or all of the meetings.  We appreciate your ideas and kokua!  Our next Board meeting will be held at Castle Medical Center on October 27 from 5:30 p.m. – 7:00 p.m. 
Andrea Corwin and the Website Committee, with feedback from you, the members, have been working hard on improving our website.  We are happy to announce the new Members-only area!   When you select the For Members tab on the top left of the website, you get a landing page about membership, from which you can link to the password-protected area.   We have shifted some of the information previously accessible to all into this area. This page will allow us to share sensitive information meant only for our members. Please check your email for the password.
Mahalo Nui Loa to all of the Board and Committee Members!
Nena Harrington, RDN, LD
President, HAND 2016-2017