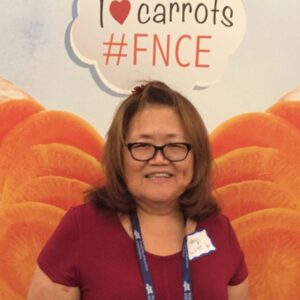 Aloha and welcome to the Hawaii Dietetic Association (HDA) website! We are an affiliate of the Academy of Nutrition and Dietetics, the largest organization of food and nutrition professionals in the world.
I am happy to serve as the President of our organization during these exciting times with its abundance of gifts and opportunities in the Nutrition and Dietetics Profession.
Our Mission: Engage and empower HDA members as Hawai'i's food and nutrition leaders.
Our Vision: Optimizing the health and well-being of the people in Hawai'i including Guam, American Samoa, and Saipan through food and nutrition.
The focus of our association this year is continuing education and networking opportunities for our members. These include: State Heart Health Initiatives, Consumer Protection, Choose Healthy Now, Natural Farming, Maternity and Breastfeeding, Diabetes Conversation Map Training, Child and Youth Day at the Capitol, National Food Day event, Holiday Celebration, MNT for Chronic Kidney Disease, Motivational Interviewing, Dietitian's Legislative Day at the Capitol, and the Annual Spring Conference. The theme of our conference this year is Building Connections. Visit our website for updates and information on this May 8th event.
It gives me great pleasure to meet and interact with you.
Please feel free to contact me,
Ruby Hayasaka, MS, MA, RD, LD
HDA President, 2014-2015
phone: (808) 263-5357