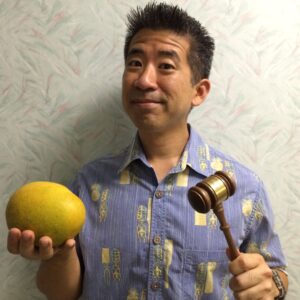 Aloha members,
Your association is already off to a great start for the new term and we've already had two very productive Board meetings. If you'd like to attend one of our future Board meetings, we welcome you. Click here for dates and times.
Here are the highlights of what we've been working on:

1. Name Change
HDA's Board of Directors have voted to change our name from Hawaii Dietetic Association to Hawaii Academy of Nutrition and Dietetics. Forty-four other states have changed their names to align with the Academy. We'll be HAND for short and we are holding a contest for a new logo design.
2. HAND Logo Contest Information
3. Bylaws Revision
HAND bylaws are being revised to change our name, update Board membership and other information. View the proposed Bylaws here. If any questions or concerns, contact President Justin Miyashiro (808) 386-6826, Bylaws Chairperson Eva Young (808) 432-8655 or any Board member before October 20, 2015.
Mahalo,
Justin Miyashiro
President, Hawaii Academy of Nutrition and Dietetics