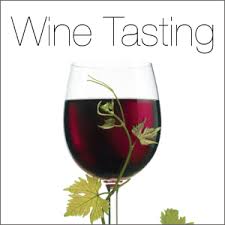 Aloha HAND Members,
Wind down at the end of a busy week with the first of many 2017 HAND Spring Conference Fundraiser events. Join the Hawaii Academy of Nutrition and Dietetics for an evening of socializing and networking at Oeno Winemaking, where we'll sample wines and learn from the best about the marriage of food and drink.
Laurie Forster, an award- winning sommelier, author, media personality and comedian will be providing some information regarding wines and food pairing. Send your wine questions to cpi@eatrighthawaii.org
For $25, you will sample a flight of eight wines. Pupus are provided by Blue Zones Hawaii, in partnership with their Wine @ 5 initiative. This event is limited to 35 participants.
Participants must be at least 21 to participate in the wine tasting, although students are encouraged to come for conversation and connection. Non-alcoholic beverages are provided as an alternative. We hope to see you there!
Register at: Eventbrite
Friday, September 30, 2016
6:00 p.m. – 8:00 p.m.
Oeno Winemaking
26 Ho'olai St.
Kailua, HI
$25.00/person (no refund available)