Meet the University of Hawai'i Dietetic Internship
2nd Class of Dietetic Interns, 2015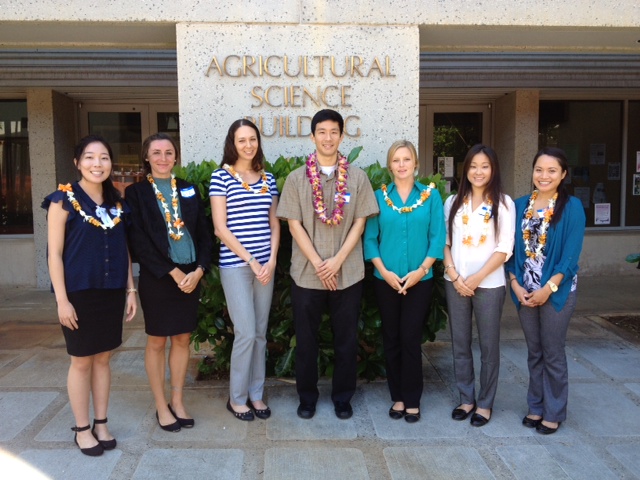 The UH CTAHR Dietetic Internship is accredited by the Accreditation Council for Education in Nutrition and Dietetics ACEND of the national Academy of Nutrition and Dietetics. The internship program requires 1200 hours of experience and qualifies graduates to take the Registered Dietitian's Exam. The internship provides graduates of a didactic program in dietetics with an opportunity to increase their knowledge of food and nutrition science, and to acquire competencies needed to practice dietetics in a variety of settings including Clinical, Food Service and Community.
RD/RDN Education at the University of Hawai'i – Manoa
University of Hawai'i Supervised Practice
Food Science and Human Nutrition (FSHN) Council